Product Description:
1. Polytetrafluoroethylene (PTFE) convoluted tube is made of modified standard PTFE. Compared with most fluoropolymers, it has excellent bending life performance and greatly improves the resistance to stress cracking.
2. Compared with standard materials, the PTFE spiral tube has fewer pinholes and lower penetration, which makes it an excellent choice for the transmission of fine chemicals and highly searchable gases (such as chlorine) .
3. PTFE can be made into corrugated PTFE pipe, which has excellent flexibility. Anti-static design (black) or straight end (for connectors/accessories) are also available. In addition to PTFE, we also provide PFA, FEP and PVDF bellows.
We can also provide stainless steel braided corrugated PTFE pipe, whose engineering strength will be greatly increased
Key properties of convoluted PTFE tubing:
• UV-resistant (does not age)
• Almost absolutely chemical inert
• FDA- approved (suitable for food industry)
• Applications from -50 up to 260°C
• No attachment (easily to clean)
• Vacuum lasting up to 90%
• Electric isolated (high dielectricity)
Product Specification:
Place of Origin: China
Brand Name: YOZONE
Material brand: Daikin chemical, DuPont. Dongyue & Chenguang (Domestic)
Specification: DN6 - DN 150, customized.
Length: Customized
Shape: Round
Color: White, transparent black, red, yellow and etc.
Tolerance: ±0.05 mm
Tensile strength: 20Mpa (different specification are different)
Chemical Resistance: stable in most medium.
Electrical Property: Insulation Resistant
Certification: UL, CE, FDA, RoHS, REACH.
Standard: ISO9001:2008.
Test: SGS passed
Sample: Free
Payment: T/T
Service Life: Depends on environment, please kindly consult our engineers.
Application: Petroleum transportation, food procession, electrical and etc.
Supply Ability:
2000 Meters per Month Plastic PTFE Convoluted Tube
Packaging & Delivery:
Plastic PTFE extruded Lined Pipe Tube into Spool in Carton or Wooden Pallet
Port: Tianjin, Shanghai, Shenzhen, Qingdao.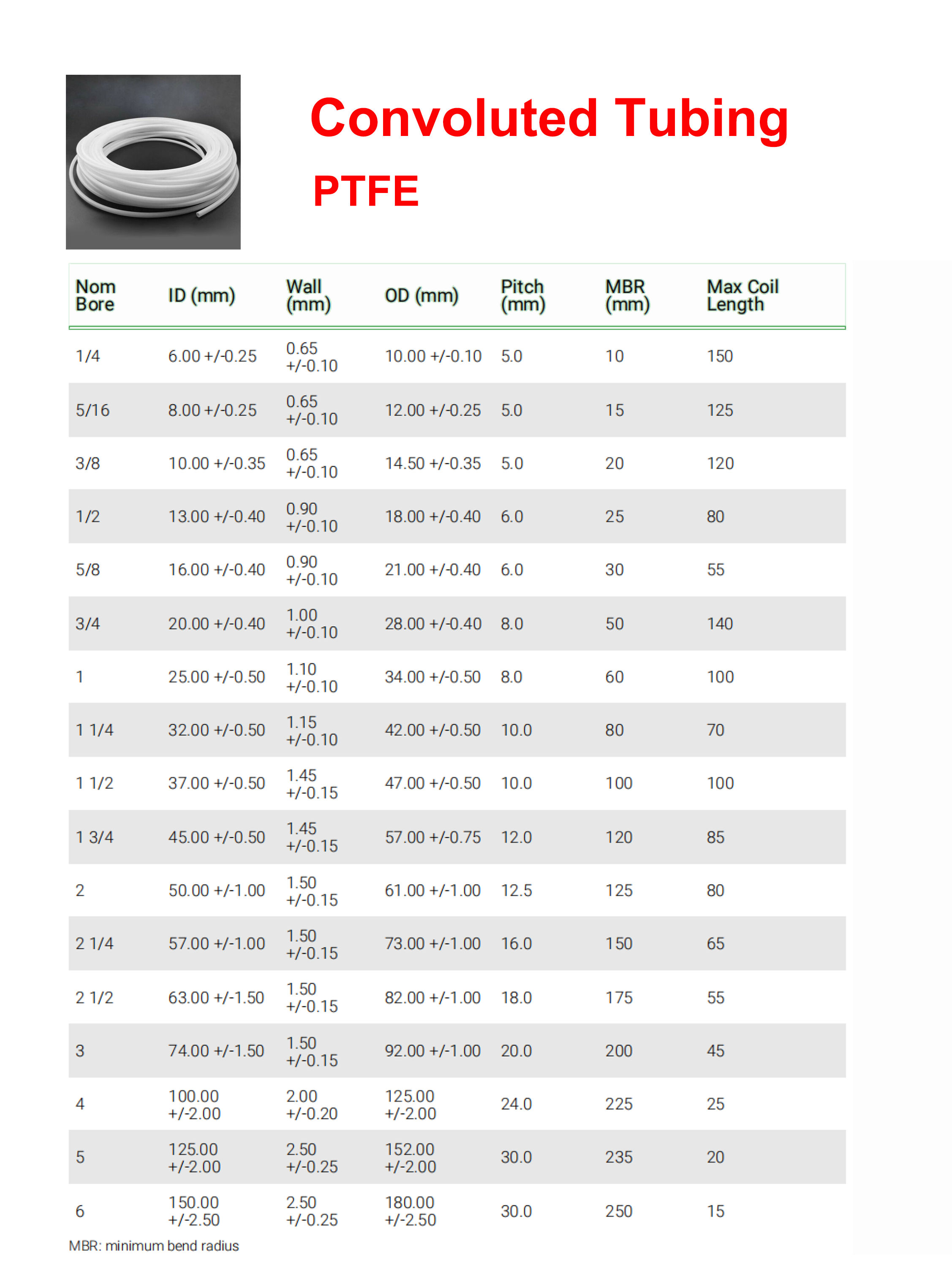 ---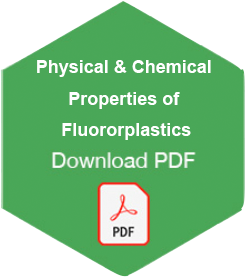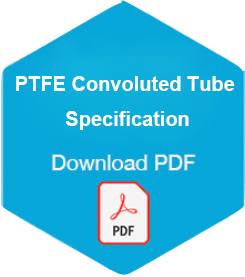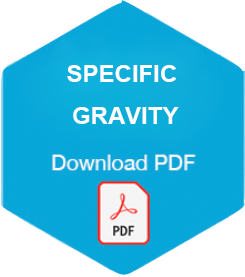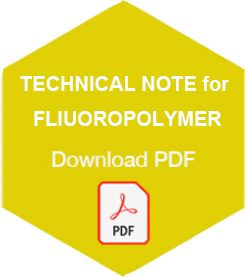 ---
Yozonetech PTFE convoluted and corrugated tube has excellent suppleness and its outer diameter can be larger or smaller than straight part.
Yozonetech PTFE convoluted and corrugated tube can keep on working at 260°C.